Leading Mezzanine Specialists You Can Trust
We've Got The Skills And Experience
For over four decades, Adex Group has remained an industry leader for mezzanine floors in Australia. Aside from mezzanine floors and offices, we also provide staircases and ladders, walkovers and service platforms, forklift barriers, and gates for warehouses and factories. Our licensed tradesmen ensure the best quality of work. Our team nurtures strong, lasting customer relationships through Quality, Commitment and Consistency. We have quick turnaround times for deliveries and installations, ensuring we give you what you need, when you need it.
Our team takes pride in our expertise. We live by our skilled workmanship, and we see to it that each structure is sturdy and ergonomically designed. We keep safety at the forefront with safety barriers for pedestrians and forklifts, which reduce the risk of injury in your warehouse or factory.
All our licensed and skilled tradesmen fabricate and manufacture their own work. As industry specialists we have built a reputation for high-quality industrial mezzanine systems and design platforms based on your existing facilities, so you can make the most of the space you already have. On top of that, expect a quick turnaround time from manufacturing to installation.
Make Your First Move The Right Move With Adex Group
In Every Project, We Uphold Quality, Commitment and Consistency.
If your facilities can no longer accommodate your needs, trust that our warehouse mezzanine systems can serve as a quick and cost-effective solution. They put the available space to good use, providing more storage without the need for a new warehouse. They're also a good way to establish more offices, staff rooms and bathrooms — perfect if your business expands or you want to give your team a comfortable area.
Adex Group also provides walkovers and service platforms that allow easy access throughout the facility. Safety is our priority; we see to it that the platforms and railings can protect your team. Our product lineup also includes well-built staircases, ladders, forklift and pedestrian barriers, handrails and more.
With high-quality workmanship and reliable customer service, Adex Group is the company to call for raised storage solutions. If you have any inquiries, get in touch with our friendly team.
Download Our Latest Product Guide
I wanted to drop you a quick note to convey my appreciation for the great mezzanine you have constructed for us and the professional way your company conducted themselves in all our dealings. I am sure the job provided your team with a number of challenges due to the short timeframe we required this in and we are very thankful for the way you were able to work with us to achieve completion of the project on time. The mezzanine looks fantastic and please also convey a big Thank you to your installation team who completed the work efficiently , without fuss and to the highest standard. I wish you and your team there all the best in the future and can assure you that if we ever need another mezzanine , Adex will be the first company I call!
Rob Fawkes
"I was referred to Adex Group by a friend for an install of a mezzanine. I was extremely impressed with Daniel and his team for their professionalism and organisation. All staff members I spoke to were friendly and easy to work with.  The job was done on time, without hassle and I will definitely will be using and recommending Adex for future jobs. "
Mark (Capstone Design)
"We appreciated your swift installation. Your Contractors were great. I would highly recommend you guys"

Justin Barry- Managing Director
"Hey Dean,
Jake and Kyle where fantastic and represented your company outstandingly. We will be going ahead with the other mezzanine as soon as we get the tenant sorted. Will be a couple of months. You guys have been brilliant to work."
Ben Hall- Cater Cool Pty. Ltd.
"Dear James,
I just wanted to drop you a note to say that we are very happy with the mezzanine and the service provided.  The installation went without a problem and the overall result is very good. Thanks for your good work. "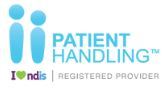 Andy Cuddihy
"Just a quick to email to express my thanks and gratitude for a job well done. We are very happy with the mezzanine level. 
Each and every employee and the installers, are a credit to your business. They have all displayed politeness, pride in their work and were genuinely great guys.  It has been a pleasure to deal with a great family company and I wish you every success you all deserve. I will be in touch shortly to discuss our requirements for the other two mezzanine floors. "

Lisa Kolanovic
"Thank you so much, the lads installed the mezzanine floor this morning and it is fabulous. Life will be a lot easier now. 
Thanks to the team, it was a pleasure dealing with Adex Group.  The installation team were a treat as well. Really nice guys, and they know their stuff. It was really good to see them complete the task. Excellent value and great quality."

Russell Cooper
If You Have Been Holding Back On Doubling Your Warehouse Floorspace, Now's The Time To Invest!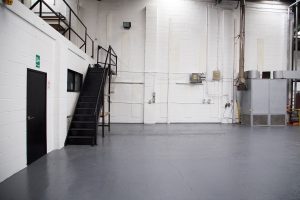 Australia consistently demonstrates economic resilience and adaptability, keeping it competitive in an increasingly challenging world economy. The Australian economy is
Read More »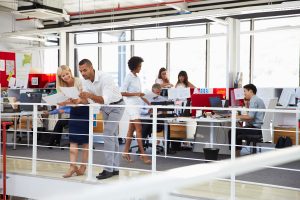 Mezzanines are popular and cost-effective solutions for businesses looking to expand their facility's usable floor space. A quick and easy
Read More »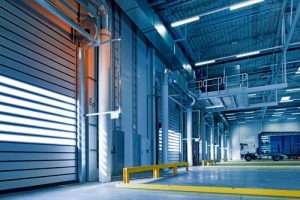 As your business grows, so will the need for more space. While the options to move to a bigger warehouse
Read More »