We have built and continue to build our relationship with customers focusing on Quality, Commitment and Consistency. The following testimonials are from our valued clients. We encourage our clients to provide opinions on Adex as an organisation, our services and our product.
Read what our customers have to say about us:
I wanted to drop you a quick note to convey my appreciation for the great mezzanine you have constructed for us and the professional way your company conducted themselves in all our dealings. I am sure the job provided your team with a number of challenges due to the short timeframe we required this in and we are very thankful for the way you were able to work with us to achieve completion of the project on time. The mezzanine looks fantastic and please also convey a big Thank you to your installation team who completed the work efficiently , without fuss and to the highest standard. I wish you and your team there all the best in the future and can assure you that if we ever need another mezzanine , Adex will be the first company I call!
Rob Fawkes
"I was referred to Adex Group by a friend for an install of a mezzanine. I was extremely impressed with Daniel and his team for their professionalism and organisation. All staff members I spoke to were friendly and easy to work with.  The job was done on time, without hassle and I will definitely will be using and recommending Adex for future jobs. "
Mark (Capstone Design)
"We appreciated your swift installation. Your Contractors were great. I would highly recommend you guys"

Justin Barry- Managing Director
"Hey Dean,
Jake and Kyle where fantastic and represented your company outstandingly. We will be going ahead with the other mezzanine as soon as we get the tenant sorted. Will be a couple of months. You guys have been brilliant to work."
Ben Hall- Cater Cool Pty. Ltd.
"Dear James,
I just wanted to drop you a note to say that we are very happy with the mezzanine and the service provided.  The installation went without a problem and the overall result is very good. Thanks for your good work. "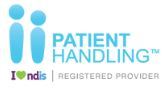 Andy Cuddihy
"Just a quick to email to express my thanks and gratitude for a job well done. We are very happy with the mezzanine level. 
Each and every employee and the installers, are a credit to your business. They have all displayed politeness, pride in their work and were genuinely great guys.  It has been a pleasure to deal with a great family company and I wish you every success you all deserve. I will be in touch shortly to discuss our requirements for the other two mezzanine floors. "

Lisa Kolanovic
"Thank you so much, the lads installed the mezzanine floor this morning and it is fabulous. Life will be a lot easier now. 
Thanks to the team, it was a pleasure dealing with Adex Group.  The installation team were a treat as well. Really nice guys, and they know their stuff. It was really good to see them complete the task. Excellent value and great quality."

Russell Cooper